About the system | Login | Registration | For resellers | Domain price list | Contact
.eu domain reseller information

As an accredited .eu registrar we can provide following excellent services for end users and resellers too.




All operation with .eu domain name is executed in real-time in our system.

Informational prices:


You feel like the change is too complicated? See how easy the transfer is:
You can do the transfer on our site in real-time with the correct authorization code.
You do not loose time from the expiration date! Start the transfer beginning of the month the domain is about the expire. After the successful transfer, the name will be renewed till the end of the current month + 1 year. The transfer is safe and does not result in downtime!

We can display our resellers partner's information in the whois as registrar technical contact too! See sample: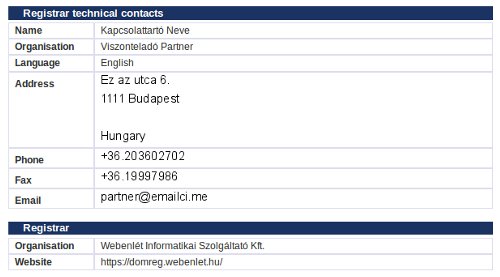 Prices for bulk .hu domain orders
---
&copy 2009-2023 Webenlét Kft.